45th Reunion: Class of 1973
Class of 1973 45th Reunion: May 18-19, 2018
Hotel Information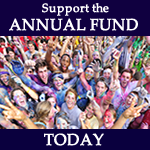 The Heritage Hotel
522 Heritage Road
Southbury, CT 06488
203-264-8200
Mention Taft Preferred Rate ($145)
Click Here for Booking Link
Block held until: Monday, April 2, 2018
Please call Christine Afiouni, Director of Alumni Relations at 800-959-8238 for additional assistance.
The Evergreen Inn
782 Main Street North
Southbury, CT 06488
203-586-1876
Mention Taft Rate ($150)
(Very few rooms, first come, first served basis)
45th Reunion Party
Friday, May 18, 2018
at the Evergreen Inn in Southbury, CT
Facebook
Reunion Chairs/Committee
Ted Judson (Co-Chair)
Reese Owens (Co-Chair)
Head Class Agent
Marti Stine Boyd
Class Secretary
Interested in volunteering? Please contact Hillary Dooley, Bulletin Notes Editor
For Additional Information
Call the Alumni Office at 800-959-8238 or e-mail
Christine Afiouni
, Director of Alumni Relations
Check back often for more info regarding the weekend!