Old Guard Reunion: Classes Prior to and Including 1968
Alumni Weekend, May 18-19, 2018
Hotel Information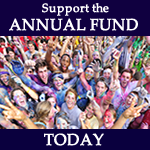 The Heritage Hotel
522 Heritage Road
Southbury, CT 06488
203.264.8200
Mention Taft Preferred Rate
Click Here for a Live Booking Link
Block held until: Monday, April 2, 2018
Please call Christine Afiouni, Director of Alumni Relations at 800-959-8238 for additional assistance.
Friday, May 18, 2018
Alumni Golf Outing at the Watertown Golf Club
Open Classes to Alumni and Campus Tours
Old Guard Luncheon in the Choral Room
Service of Remembrance in the Woodward Chapel
Old Guard Cocktail Reception and Dinner in the Moorhead Wing
Saturday, May 19, 2018

Breakfast for volunteers (Class Agents and Secretaries) in Mr. Taft's Dining Room
Back to Class Sessions and Campus Tours
Alumni Parade
Alumni Luncheon in the Moorhead Wing
Alumni Sports and School Athletic Contests
Dinner at the Headmaster's Home
Check back often for more information very soon!

Should you need any assistance or have any questions, call the Alumni Office at
800-959-8238 or e-mail
Christine Afiouni
, Director of Alumni Relations. Thank you!