15th Reunion: Class of 2003
Class of 2003 15th Reunion: May 18-19, 2018
Register for Alumni Weekend Make a Gift
Look Who's Already Registered!
Kaitlin Gangl Alden
Steven Ambadjes
Nadia Zahran Anderson
Emilie Bogrand
Ashley Ciaburri
Graham Dickson
Jocie Oppenheim Dickson
Nick Fessenden
Michael LoRusso
Rob Madden
Nicole Mandras
Marina Martin
Charles Nitze
Catherine Marigomen Nyberg
Gretchen Olney
Matt Oneglia
Cecily Longfield Read
Henry Siemon
Jane Spencer
Samantha Whiting Ulrich
Hotel Information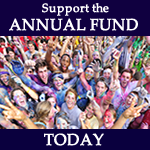 The Heritage Hotel
522 Heritage Road
Southbury, CT 06488
203-264-8200
Mention Taft Preferred Rate
Hotel availability may be limited now. If no rooms are available, and you are in need of an overnight accommodation, please contact:
The Courtyard Marriott in Waterbury at 203-596-1000 and ask for the "Taft Rate".
Saturday, May 19, 2018
Alumni Luncheon
12:30 pm (after the parade)
Moorhead Wing, Taft School
Cost: $20 pp
Dinner at the Headmaster's
5:30 pm
176 Guernseytown Road
Watertown, CT 06795
Cost: $30 pp
15th and 20th Reunion Party
8:00-11:00 pm (with the class of 1998)
The Woodward Chapel Undercroft
25 The Green
Watertown, CT 06795
(right after the dinner under the tent at the Headmaster's)
Cost: $55 pp
Click here to take a look at the full weekend schedule!
Facebook
Reunion Chair/Committee
Jocie Oppenheim Dickson
Jane Spencer
Head Class Agent
Courtney Reardon
Class Secretaries
Ashley Ciaburri
Brie Sullivan
For Additional Information
Call the Alumni Office at 800-959-8238 or e-mail Christine Afiouni, Director of Alumni Relations.
Please check back often for more information regarding the weekend!