20th Reunion: Class of 1998
Class of 1998 20th Reunion: May 18-19, 2018
Register for Alumni Weekend Make a Gift
Look Who's Already Registered!
Blair Otto Bijou
Eileen Fenn Bouffard
Ashley Breed
Lisa Dabney Burrows
Courtney Camp
Dan Chak
Adrian Cheng
Luke Coppedge
Louis Costanzo
Mallory Cheatham Doremus
Adrian Fadrhonc
Morgan Hanger
Jazmin Hogan
Kara Walsh Keenaghan
Sarah Otto Kohart
Ernest Kwarteng
Doug Lake
Elizabeth Merck Lake
Jonathan Marlow
Clay Moorhead
Aaron Dickson Millhiser
Jamie Novogrod
Scott Reardon
Christina Oneglia Rossi
Melanie Royster
Michael Sesko
Ben Steele
Addie Strumolo
Spencer Tuttle
Peter Van Der Mije
Abby Fabiaschi Wittnebert
Hotel Information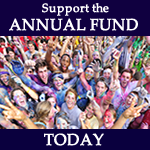 The Heritage Hotel
522 Heritage Road
Southbury, CT 06488
203-264-8200
Mention Taft Preferred Rate
Hotel availability may be limited now. If no rooms are available, and you are in need of an overnight accommodation, please contact:
The Courtyard Marriott in Waterbury at 203-596-1000 and ask for the "Taft Rate".
Saturday, May 19, 2018
Alumni Luncheon
12:30 pm (after the parade)
Moorhead Wing, Taft School
Cost: $20 pp
Dinner at the Headmaster's
5:30 pm
176 Guernseytown Road
Watertown, CT 06795
Cost: $30 pp
15th and 20th Reunion Party
8:00-11:00 pm (with Class of 2003)
The Woodward Chapel Undercroft
25 The Green
Watertown, CT 06795
(right after the dinner under the tent at the Headmaster's)
Cost: $55 pp
Click here to take a look at the full weekend schedule!
Facebook
Reunion Chair/Committee
Louis Costanzo
Adrian Fadrhonc
Aaron Dickson Millhiser
Christina Oneglia Rossi
Head Class Agent
Devin Weisleder
Class Secretary
Addie Strumolo
For Additional Information
Call the Alumni Office at 800-959-8238 or e-mail Christine Afiouni, Director of Alumni Relations.
Please check back often for more information regarding the weekend!