25th Reunion: Class of 1993
Class of 1993 25th Reunion: May 18-19, 2018
Register for Alumni Weekend Make a Gift
Look Who's Already Registered!
David Augenblick
Eleanor Trotman Barnett
Whitney Parks Berns
Carter Turrell Celente
Katie Altshul Darci
Mukta Dhumale
Lynya Floyd
Ronaldo Gonzalez
Nikki Mayhew Greene
Steve Gregg
AJ Mleczko Griswold
Thomas Haines
Eric Hidy
Michael Humphreys
Nina Varanelli Kinnear
Beth Nolan Lovallo
Ashley Evans MacDonald
Alexis Maybank
Sara Vintiadis McCall
Lindsay Stanley McConnel
Brian McCormick
Amanda Costanzo McGovern
Christine Toma Munn
TJ Oneglia
Helen Froelich Plummer
Benjamin Randol
Heide Anthony Rosier
Kate Schutt
Randy Tarasuk
Margaret Taylor
Margaret Fitzgerald Wagner
Jake Watkins
Tyler Wigton
Hotel Information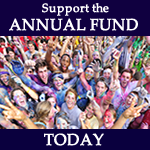 The Heritage Hotel
522 Heritage Road
Southbury, CT 06488
203-264-8200
Mention Taft Preferred Rate
Hotel availability may be limited now. If no rooms are available, and you are in need of an overnight accommodation, please contact:
The Courtyard Marriott in Waterbury at 203-596-1000 and ask for the "Taft Rate".
Saturday, May 19, 2018
Alumni Luncheon
12:30 pm (after the parade)
Moorhead Wing, Taft School
Cost: $20 pp
Dinner at the Headmaster's
5:30 pm
176 Guernseytown Road
Watertown, CT 06795
Cost: $30 pp
25th Reunion Party
Saturday, May 19, 2018
8:00-11:00 pm
Peter and Baba Frew's Home
132 Guernseytown Road
Watertown, CT 06795
(right after the dinner under the tent at the Headmaster's)
Cost: $55 pp
Click here to take a look at the full weekend schedule!
Don't forget to create your own page for the 25th reunion e-book!
You should have received an email with your personal login. Any questions, please email Christine at cafiouni@taftschool.org.
Facebook
Reunion Chair/Committee
Margaret Fitzgerald Wagner (Chair)
Head Class Agent
Eric Hidy
Class Secretary
Jim Stanton
For Additional Information
Call the Alumni Office at 800-959-8238 or e-mail Christine Afiouni, Director of Alumni Relations.
Please check back often for more information regarding the weekend!