25th Reunion: Class of 1993
Class of 1993 25th Reunion: May 18-19, 2018
Register for Alumni Weekend Make a Gift
Hotel Information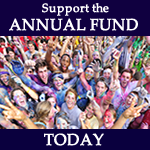 The Heritage Hotel
522 Heritage Road
Southbury, CT 06488
203-264-8200
Mention Taft Preferred Rate
Click Here for a Booking Link
Block held until: Monday, April 2, 2018
Saturday, May 19, 2018

Alumni Luncheon

12:30 pm (after the parade)
Moorhead Wing, Taft School
Cost: $20 pp
Dinner at the Headmaster's

5:30 pm
176 Guernseytown Road
Watertown, CT 06795
Cost: $30 pp
25th Reunion Party
Saturday, May 19, 2018
8:00-11:00 pm
Peter and Baba Frew's Home
132 Guernseytown Road
Watertown, CT 06795
(right after the dinner under the tent at the Headmaster's)
Cost: $55 pp
Click here to take a look at the full weekend schedule!
Facebook

Reunion Chair/Committee
Margaret Fitzgerald Wagner (Chair)
Head Class Agent
Eric Hidy
Class Secretary
Jim Stanton
For Additional Information
Call the Alumni Office at 800-959-8238 or e-mail Christine Afiouni, Director of Alumni Relations.

Please check back often for more information regarding the weekend!