5th Reunion: Class of 2013
Class of 2013 5th Reunion: May 18-19, 2018
Register for Alumni Weekend Make a Gift
Look Who's Already Registered!
Maggie Alisberg
Claire Allen
Emily Blanchard
Zach Cohen
Alexa Colangelo
Corin Cort
Mary DuBois
Bobby Dutton
Max Flath
Rob Harbison
Wesley Jamieson
Blake Joblin
Battle Kenney
Jeff Kratky
Casey Kuhns
Sarah Lindenberg
Kate McLaughlin
Alex McLellan
Shelby Meckstroth
Samantha Morrill
Hayden Pascal
Elizabeth Pelletier
Kramer Peterson
Will Pope
Jagger Riefler
Sara Rutherford
Oliver Salk
Betsy Sednaoui
Elizabeth Shea
Dan Sheehan
Jack Simonds
Oliver Sippel
Sophie Snook
David Sohn
Angelina Sophonpanich
Mark Sperry
Jaclyn Susskind
Molly Tuohy
Annelies van Breen
Elizabeth Veillette
Erin Wilson
Jillian Wipfler
David Wolff
Abigail Woods
Jane Zorowitz
Hotel Information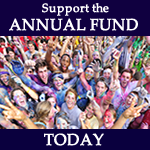 The Heritage Hotel
522 Heritage Road
Southbury, CT 06488
203-264-8200
Mention Taft Preferred Rate
Hotel availability may be limited now. If no rooms are available, and you are in need of an overnight accommodation, please contact:
The Courtyard Marriott in Waterbury at 203-596-1000 and ask for the "Taft Rate".
Saturday, May 19, 2018
Alumni Luncheon
12:30 pm (after the parade)
Moorhead Wing, Taft School
Cost: $20 pp
Dinner at the Headmaster's
5:30 pm
176 Guernseytown Road
Watertown, CT 06795
Cost: $30 pp
5th and 10th Reunion Bash
8:00-11:00 pm
The Heritage Hotel
Southbury, CT
(right after the dinner under the tent at the Headmaster's)
Cost: $50 pp

Click here to take a look at the full weekend schedule!
Facebook
Reunion Chair/Committee
Kramer Peterson
Will Pope
Elizabeth Shea
Head Class Agents
Jagger Riefler
Elizabeth Shea
Class Secretary
Will Pope
For Additional Information
Call the Alumni Office at 800-959-8238 or e-mail Christine Afiouni, Director of Alumni Relations.
Check back often for more information regarding the weekend!