70th Reunion: Class of 1948
Class of 1948 70th Reunion: May 18-19, 2018
Register for Alumni Weekend ake a Gift
Look Who's Already Registered!
Larry Leonard
Hotel Information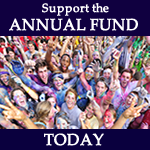 The Heritage Hotel
522 Heritage Road
Southbury, CT 06488
203-264-8200
Mention Taft Preferred Rate
Please call Christine Afiouni, Director of Alumni Relations at 800-959-8238 for additional assistance.
Hotel availability may be limited now. If no rooms are available, and you are in need of an overnight accommodation, please contact:
The Courtyard Marriott in Waterbury at 203-596-1000 and ask for the "Taft Rate".
Thursday, May 17, 2018
Class of 1948 70th Reunion Class Dinner, Heritage Hotel
6:00 pm
Cost: $45 pp (cash bar)
Friday, May 18, 2018
Old Guard Registration, Lincoln Lobby
8:00 am–12:00 pm
Old Guard Luncheon, Old Guard classes, Choral Room
12:00 pm
Cost: $15 pp
Service of Remembrance, Woodward Chapel, Taft
5:00 pm
Buses depart The Heritage Hotel at 4:15 pm
Tribute to Clayton B. Spencer '56, P'85,'88,'03
Woodward Chapel Undercroft, following the Service of Remembrance

Old Guard Dinner and Presentation of the Horace Dutton Taft Alumni Medal, All Old Guard classes
Moorhead Wing
6:00 pm
Cost: $60 pp
Buses available back to The Heritage Hotel after the Old Guard Dinner
Saturday, May 19, 2018
Assemble for Alumni Parade, Main Circle
11:45 am
Headmaster MacMullen's Address, Mac Quad
12:00 pm
Alumni Luncheon, Moorhead Wing
12:30 pm
Cost: $20 pp
Tribute to Larry Stone P '74,'76,'83,'84
The Lawrence Hunter Stone Baseball Pavilion at Rockwell Field
2:00 pm
Dinner at the Headmaster's, 176 Guernseytown Road, Watertown
5:30 pm
Cost: $30 pp
Click here to take a look at the full weekend schedule!
Facebook
No Facebook page available.
If you are interested in creating a Facebook reunion page for your class, please e-mail or call Christine Afiouni, Director of Alumni Relations at 800-959-8238.
Reunion Committee
Dave Fenton
George Gershel
Larry Leonard
Dave McKee
Head Class Agent
Dave Fenton
Class Secretary
Larry Leonard
For Additional Information
Call the Alumni Office at 800-959-8238 or e-mail Christine Afiouni, Director of Alumni Relations.
Check back often for more information regarding the weekend!